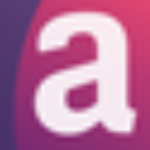 Augusta Care is a well established supported living care provider working across Peterborough, Cambridgeshire and Norfolk.
We are seeking an experienced Registered Manager to join our busy team based from our Head Office in Werrington, Peterborough.
The role is based on typical 40-hour week with rotating on-call duties.
Augusta Care provides support to adults with learning disabilities, complex needs, challenging behaviours and other disabilities within their own homes through supported living services.
You will manage your staff team of Service Managers, who in turn are ensuring supervisions, team meetings, work & medication observations, probation and appraisals are all completed in line with KPIs set.
You will ensure that the support delivered to our service users is in line with their agreed care plans, risk assessments, professional guidelines and statuatory/legal requirements are met. The safeguarding and well-being of our service users is at the heart of what we do and this needs to be reflected in the support we deliver.
You will be responsible for undertaking assessments of new care packages, attending professionals meetings, ensuring all CQC and local authority regulations are met, lead on safeguarding issues/concerns and ensuring all risk assessments are effective and up-to-date.
You will be required to report to the Group Operations Manager and attend board meetings and senior managers meetings to ensure company developments and improvements are implemented.
With the support from within the operations team along with other departments including training, finance, business & HR you will need to be able to work to a varied workload, self-managing your own deadlines and thinking on your feet to problem solve.
Augusta Care uses a variety of industry leading care IT systems as well as Microsoft office applications such as Word, Outlook and Teams so good computer literacy is a must.
As our service is delivered in the community to our service users in their own homes, you will need to be a driver with access to your own vehicle so that regular visits can be undertaken.
This certainly isn't an exhaustive list of your duties and a full job description can be sent upon request.
Requirements:
– Experience in a similar role
– Driving license with access to your own vehicle
– Have a level 5 NVQ in Care, level 4 RMA or equivalent.
Pay:
– £38,000 salary per year