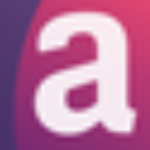 Augusta Care Limited
Augusta Care are looking for skilled and motivated individuals, who have a genuine desire to help people with a learning disability to reach their full potential. You must be able to demonstrate a practical approach to supporting adults with learning disabilities with their everyday lives; and activities at home, at work and within the community. The vacancies are full time post. You will have excellent communication skills and a good understanding of the needs of adults with learning disabilities. You will be able to provide leadership and you will need to be flexible and participate in Sleep Nights as part of a team on a rotational basis.
Experience or qualifications in care/support is required and drivers are preferred.
You must have an NVQ 3 or higher or be willing to work towards achieving this.
Successful applicants are required to provide an enhanced disclosure.
In return we offer:-
Contracted hours
£8.71 – £9.01 per hour
Classroom based induction training that is endorsed by Skills for Care.
Flexible working pattern
Continuous professional development