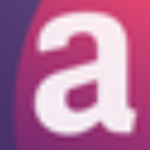 Augusta Care Limited
Augusta Care is an established supported living provider working across Cambridgeshire and Norfolk. At Augusta Care we support people with Learning Disabilities, Behaviours that Challenge, Acquired Brain Injuries and those with Mental Health needs and have been doing so for over 20 years.
Our Peterborough office is an extremely busy and fast paced environment, so we need someone who can take a hands-on approach with the ability to problem solve and work off their own initiative.
Profile
To manage and lead the team to ensure the delivery of the service meets the Regulatory, Commissioners and Company Standards.
Principal Responsibilities
To provide and maintain a high quality of service for all Service Users which meets the needs identified by Assessments and Support Plans.
Ensure that the aims and objectives of the company are implemented and maintained within the service.
To ensure all people receiving a service have a detailed Support Plan that is outcome focused.
To conduct regular audits and reviews of Service Users documentation and provide reports.
Conduct staff Supervision and Audits of Support Plans in accordance with the company's Supervision and Quality Management and Training and Development Policy.
Be involved in the assessment and review of new and existing support packages.
Ensure Skills and Assessments are undertaken which breakdown and identify areas of development for Service Users.
Undertake and lead CQC inspections in the absence of the Registered Manager
Lead Local Authority contracts monitoring visits in the absence of the Registered Manager.
Undertake comprehensive investigations in matters such as HR and safeguarding.
Service User Care and Development
Ensure that each Service User is involved to design their Support Plan that is based on Assessment information and describes how they want to be supported.
Ensure that support is delivered in a person centred way and that regular reviews are held to review the appropriateness of support delivery and Service User satisfaction.
Ensure that all staff respect the personal rights and dignity of the Service Users at all times and help them to develop positive choice in their daily living activities.
Ensure that Service Users are supported to take positive risks.
Ensure there is a high quality of personal health and hygiene for Service Users. This will include communicating and liaising with GPs and other professionals as appropriate.
Ensure that Risk Assessments are designed and that you follow the company's procedure on positive risk taking.
Staffing
Provide Line Management support for all Support Staff.
Arrange staff development programmes within the Training Manager and attend external courses as appropriate.
Participate in the recruitment of staff in accordance with company policy.
Ensure there are appropriate levels of staff at all times.
Ensure that all staff receive Skills for Care induction and on-going training relevant to their role.
Ensure that all staff receive regular Supervision, Work Performance Observations, Medication Competency Assessments and an Annual Appraisal according to company Policy and Regulatory Guidance.
Establish and maintain good staff working practices and morale.
Organise and chair regular Staff and Senior Staff meetings.
Liaise with the Operations Manager on all aspects of Employment and Health and Safety Law.
Administrative
Ensure the rotas are on People Planner and that they are prepared in advance and managed in a fair and achievable manner.
Ensure that an effective "On Call" and emergency cover procedure is agreed between yourself and Senior staff.
Maintain accurate records on Service Users', personnel files, care records, rotas and On Call documents, financial records, medication records, staff pay and company income and ensure that these records meet legislative requirements.
Implement the Policies and Procedures of the Organisation and ensure that all staff are conversant with these Policies.
Assist the company to ensure effective budgetary control of the Service.
Quality Assurance & Business Development
Ensure that audit actions are disseminated to the team and acted on.
Ensure that the Service complies with all requirements of the Care Quality Commission, Commissioners and Service Users.
Develop relationships with other professionals engaged in the commissioning of care Services.
General
To participate and co-ordinate On Call service for the Company.
To be directly accountable for the standard of care delivered.
To be responsible for ensuring that all Service Users and Company documentation are kept up to date.
Maintain professional contact with all Commissioners, Directors and Company Personnel, Care Quality Commission and other regulators as required.
Report any accidents and complaints to the Operations Manager.
Ensure that the Service complies with legal Health and Safety Standards and that adequate records are kept of the Health and Safety Risk Assessments and controls, fire safety, equipment checks, COSHH assessments etc.
In conjunction with the employer be responsible for notifying the Health and Safety Executive of any incident in the Service Users home that is reportable under RIDDOR 1985.
Ensure and maintain every aspect of confidentiality relating to the Service Users, the company and staff.
Maintain your own competence in accordance with your relevant professional body.
Essential Requirements for this role
Applicants will have 5 years previous experience supporting adults with Learning Disabilities and Challenging Behaviour in a Senior position.
Be flexible as hours of work will vary. Will be able to work at short notice and participate in overtime and On Call on a rota system.
Have experience supporting individuals to write Support Plans and Risk Assessments.
Be able to lead a team to support individuals in a person centred way and promote that all people we support have control and are supported in a way they choose.
Able to describe & write outcome based Support Plans
Able to support a new staff member through Induction.
Able to conduct staff supervision & performance reviews
Able to conduct audits and reviews of service delivery
Able to write reports
Able to evidence contractual & regulatory compliance
Able to Mentor and record staff performance.
Able to promote and record Service User involvement.
Have excellent communication skills and be able to communicate with various professionals and Service Users.
Will have basic level of IT knowledge.
Must be 18 years of age or over.
Must be able to speak English.
Desirable Requirements for this role
Will have been a registered manager, have a level 5 NVQ in Care or a level 4 RMA.
Will have attended training courses relevant to the post.
Have previous experience in using various communication methods such as signs and symbols.
Can communicate using Makaton.
Job Types: Full-time, Permanent
Salary: £27,000.00-£30,000.00 per year