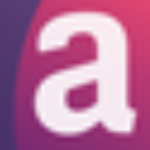 Augusta Care Limited
Augusta Care has been providing tailored support for over 20 years to adults with learning disabilities, autism, behaviours that challenge, brain acquired injury, physical disabilities, associated mental health and other complex needs.
We are seeking skilled and motivated Support Workers who have a genuine desire to help people reach their full potential. You will need to be able to demonstrate a practical approach to supporting people with their everyday lives in their own homes in a Supported Living environment across Peterborough.
Experience or qualifications in care/support would be beneficial and drivers are preferred.
Successful applicants would need to undergo an enhanced DBS check.
In return we offer:
• £8.21 – £8.51 per hour for 25+
£7.70 – £8.00 per hour for 18-24
• Pension scheme
• Paid, full classroom-based induction training that is endorsed by Skills for Care.
• Flexible working pattern – zero hours, part time and full time contracts available.
• Continuous professional development – regular supervisions, appraisals and refresher training.
• Progression towards Diploma Level 2 and 3 qualifications.
Please note: This post is for new services launching end of July and end of September.