COVID-19 Procedures
During this pandemic, our business continuity measures are now active.

– If you are a member of staff with a general Coronavirus query, we ask that you e-mail our dedicated e-mail inbox which is enquiries@augustacare.co.uk as this will allow us to respond with the most up-to-date information as this is often changing daily. We will not initially discuss Coronavirus queries over the telephone.

– If you are a member of staff with a general query, we ask that you contact your Team Manager by e-mail and they will respond as soon as possible. If you have a query relating to the support of a service user, please continue to make contact with your Team Manager in the usual ways. This is to prioritise the workload of our Operations Team.

– If you are a prospective supplier, please be advised we will not be accepting any new enquiries at this time. You may however e-mail your contact details to us at suppliers@augustacare.co.uk but we will not discuss any matters over the telephone. We request that you adhere to this policy.

– Staff teams will be updated by the management team as soon as we are able to do so with any new information or operational updates.
Adult care services and support — we help people who need assistance to live independently
We provide personalised, flexible and specialist adult care services. We support people who need help but who also want to remain independent and in their own home.
We work with local authorities in Peterborough, Cambridgeshire, Norfolk, Northamptonshire and out of county placements. We also work with individuals with a personal budget or direct payment.
We spend time getting to know you and your way of life so we can provide relevant assistance and support. Our adult care services are tailored to your specific needs so you can choose the level of support you require — anything from a visit once or twice a week, several times a day through to 24 hour care. No Augusta Care adult care services package is ever exactly the same because each person we support is different.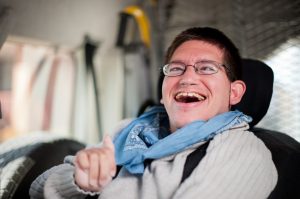 We provide adult care services through varied types of support designed to suit the individual needs of the people we work with. Our approach is flexible, personalised and respectful of individual needs, likes and dislikes.
We strongly believe in providing person centered care that is based around your needs and what you want for your life. We empower you to stay in your own home, do more for yourself and live more independently.
We believe shifting the focus away from what you can't do, towards what you can do is more likely to develop your independence. We provide adult care services through two core approaches that will empower you to learn or relearn activities that will help you be more independent.
Person centred enablement which is also known as reablement or re-enablement
Outcome focused support plans which focuses on the results rather than the problems