Augusta Care is a member of Care England which is the leading representative body for independent care services in England.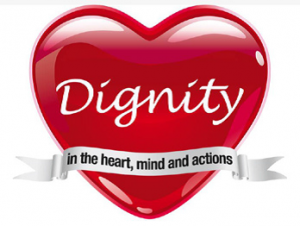 Key Augusta Care staff are registered Dignity champions with Dignity in Care and all staff members are encouraged to register and agree to the "10 Dignity Do's":
Have a zero tolerance of all forms of abuse
Support people with the same respect you would want for yourself or a member of your family
Treat each person as an individual by offering a personalised service
Enable people to maintain the maximum possible level of independence, choice and control
Listen and support people to express their needs and wants
Respect people's right to privacy
Ensure people feel able to complain without fear of retribution
Engage with family members and carers as care partners
Assist people to maintain confidence and positive self-esteem
Act to alleviate people's loneliness and isolation

Several Augusta Care staff are registered as "Dementia Champions". A Dementia Champion is someone who encourages others to make a positive difference to people living with dementia in their community and encourages them to become a "Dementia Friend". A Dementia Friend learns a little bit more about what it's like to live with dementia and then turns that understanding into action, aiding the development of our support plans.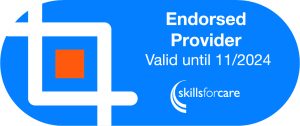 Skills for Care supports adult social care employers to deliver what the people they support need and what commissioners and regulators expect. Through the endorsement our training is recognised to meet the strict standards set by Skills for Care. This ensures Augusta Care is safe in the knowledge that our staff are trained to a high standard.