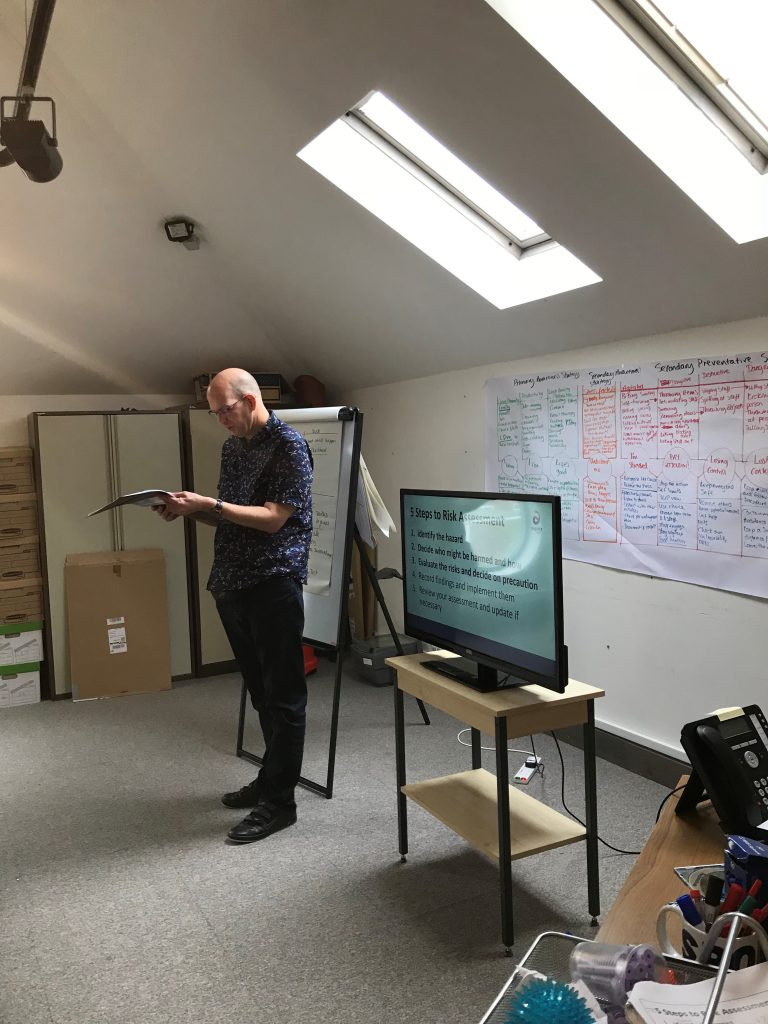 John has been delivering our in-house Health and Fire Safety training with me for just over a year. He joins me during our Induction Training Programme and this provides a great opportunity for our new starters to see how the people we support are involved in our training.
Over the last year, John's confidence has really grown. He is also becoming quite an expert on health and safety and really enjoys reading the feedback he receives from the staff who attend the training.
He has also started contributing in our Care Values and Autism Awareness training. During these training sessions, John shares his experience of being on the autism spectrum and is happy to answer questions from our staff. He talks about his busy schedule, his likes and dislikes and he enjoys meeting new staff. John is an avid Peterborough United supporter, so the conversation often turns to how they have done this week!
It is always a pleasure working with John and his presence and contribution to our training is greatly valued.