The 8th of August 2019 marked the 25th year that our Team Manager, Carol Clemenson has worked for Augusta Care and our sister company Hereward Care Services.
To celebrate, Carol and the rest of the head office and management staff teams went to Peterborough Greyhounds at the weekend. Before our delicious food was served Carol was presented with some gifts and it wasn't long before the races started. We had quite a few winners on the night and Carol even got to present the trophy to the winning dog and her handler on race 8.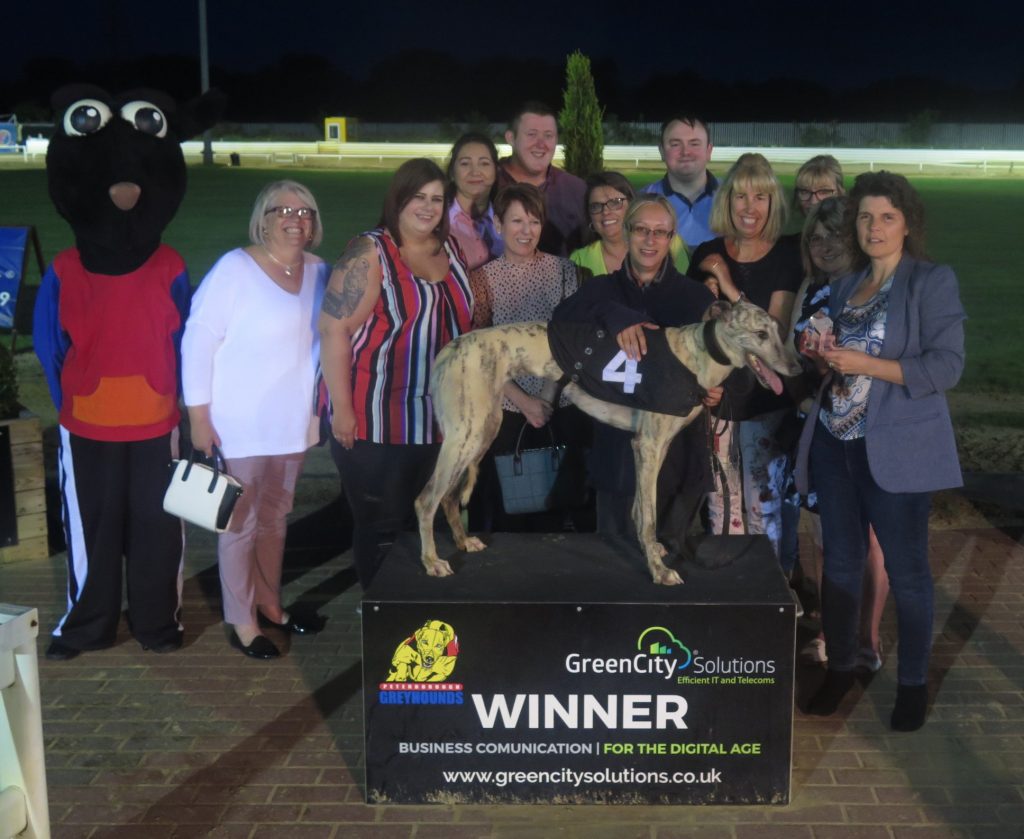 I'm sure all of Carol's colleagues will join in thanking her for her continued service and commitment to the company and the people we support. Congratulations on 25 years' service, it's certainly an achievement.