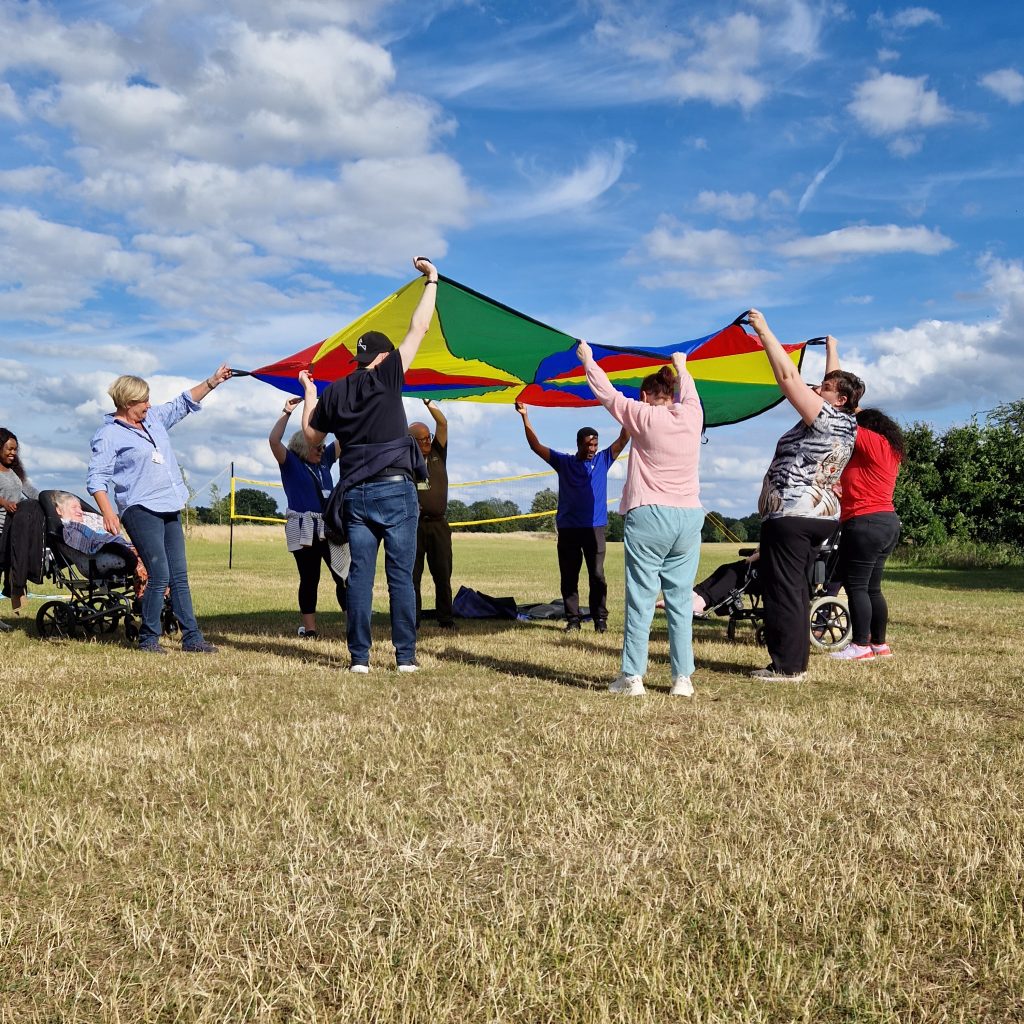 It has been a long standing tradition at Augusta Care to run social events for it's service users, however the Covid pandemic sadly bought that to an abrupt halt in 2020. Throughout the pandemic we were asked by our service users when the next event would be, but as we needed to put the wellbeing and safety of our service users and staff teams first, we weren't able to commit to any social gathering.
As we've moved on from the pandemic, the topic of social gatherings was again bought up by our service users and ideas for our first event post Covid were discussed within the Senior Manager's meeting at Head Office taking onboard the input received from service users. A popular event in previous years had been the Sports Day held in the summer at Ferry Meadows. We all thought this was a perfect idea – we were able to get everybody together, but still remain safe outdoors.
As planning moved on with meetings held with the Operations team it was agreed to host a Picnic & Games event at Ferry Meadows in July. It was then that Augusta Care received a telephone call from Anneka Jones, Social Value Coordinator for Countryside Partnerships South East Midlands who are building locally and selling under their Bovis Homes brand. Whilst this telephone call came out of the blue, it couldn't have been better timed or better suited for what we were trying to achieve.
"The opportunity to support Augusta Care came about through a survey inviting the neighbours of our Bovis Homes, Orton Copse development, for their suggestions of how we could support local causes. After speaking with Michael, we were delighted to be able to support the picnic and games event, a well-deserved afternoon of fun for their service users and staff, especially after a period of social drought through covid."
The incredibly generous offer from Bovis Homes meant that a whole host of equipment could be purchased to not only be used for the Picnic & Games event, but throughout the summer and for future events too.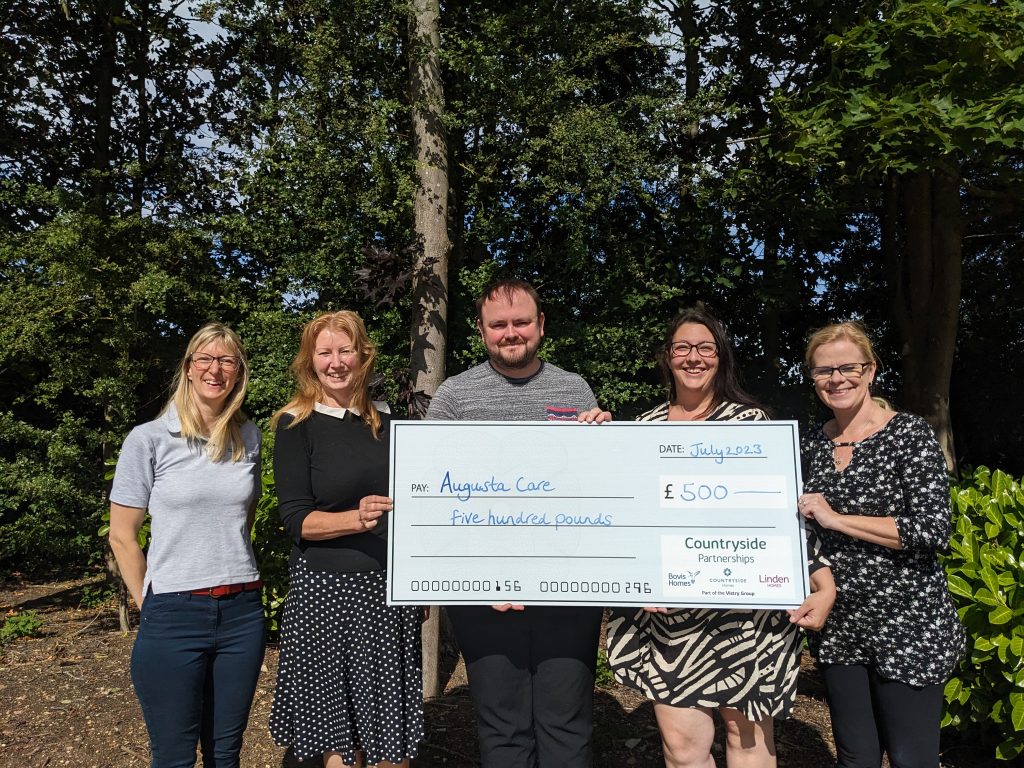 Invites were sent out to all our services and to the homes within our sister company, Hereward Care Services. There were some last minute changes due to the typical British weather, but this was done with everyone in mind so that we could have a fun, safe and enjoyable afternoon.
The Head Office and Operations team took to Ferry Meadows on 6th July and set up the event which included:
Giant snakes & ladders
Badminton & Volleyball
Giant Jenga
Giant Connect-4
Quoits
Egg & Spoon Race
Boules
Activity Parachute
Catching Game
In addition to this, we had gazebos and picnic blankets for everyone to use as well as a plentiful water supply to keep everyone hydrated.
The event was a big success and was enjoyed by service users and staff alike. It really bought home a sense of what we believe in as a company, everyone getting together and getting involved regardless of ability or disability.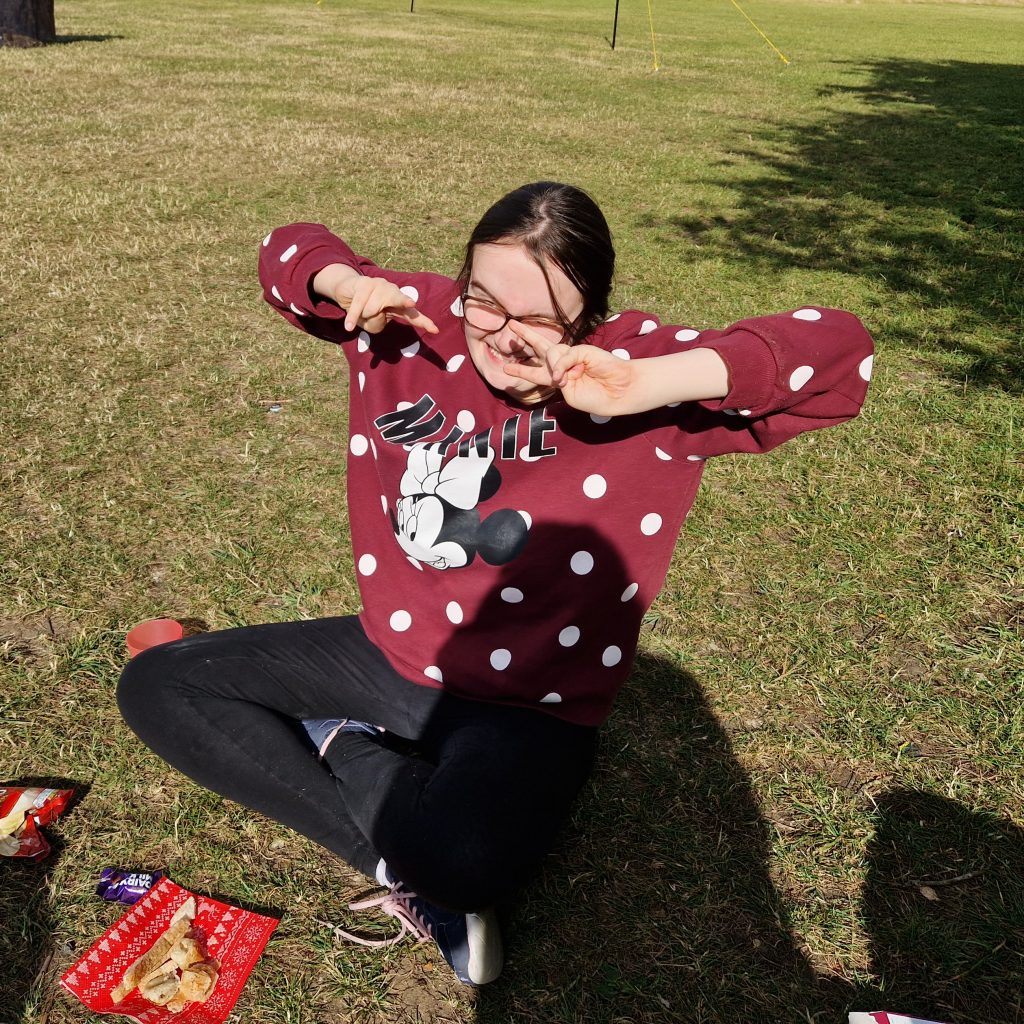 We hope this to be just the start of our events and we are already looking to plan the next one – any feedback or suggestions from service users and staff are greatly welcomed.
A final big thank you to Countryside Partnerships/Bovis Homes and the staff teams at Augusta Care & Hereward Care Services for making the event what it was.
We invite you to learn more about the Bovis Homes developments in Peterborough:
Bovis Homes have two well located developments on the outskirts of Peterborough city, in Orton Longueville, close to local amenities, great transport links and a short distance from the city centre.
Bovis Homes in Peterborough offer a variety of designs and layouts to choose from to suit different lifestyles and price ranges. Whether it is an open-plan, family living space, bungalow living, room for home-working, or the privacy of a master en suite, a new Bovis Home offers contemporary properties built to our traditionally high standards, which you can personalise to suit your style.
To find out more about current offers and available schemes, please visit https://bit.ly/WoodstonMews & https://bit.ly/Orton-Copse or call the sales team directly on 01733 910 415