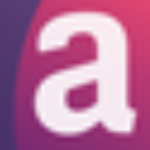 Augusta Care is recruiting for Support Workers in Peterborough.
We are seeking skilled and motivated Support Workers who have a genuine desire to help people reach their full potential. You will need to be able to demonstrate a practical approach to supporting people with their everyday lives in their own homes in a Supported Living environment in Peterborough.
Augusta Care is a Sponsored Employer but our sponsorship programme is currently full. Please only apply if you have an existing right-to-work in the UK that doesn't require sponsorship and you are not currently under an existing sponsorship.
What we can offer you:
Competitive pay
£10.42 – £10.72 per hour weekdays,
£11.42 – £11.72 per hour weekends
Please note, we do not currently have any vacancies for waking-night staff, just day hours.
EarlyPay
You can get access to your pay as you earn it before payday. Perfect to help out for unexpected expenses or for personal and family treats!
Pension Scheme
Auto enrolment into our pension scheme
Classroom Based Training
Skills for Care endorsed training provided in-house by our Training Manager with service user involvement.
Employee Assistance Programme (EAP)
Access to EAP from Health Assured, providing compassionate care and support to our staff and their immediate family through advisory and therapy services.
Varied Working Pattern
We offer part time and full time contracts however you must be able to work a varied shift pattern, including sleep-ins and weekends to meet the needs of the service.
Continuous Professional Development
You will receive regular supervisions, appraisals and refresher training. 1:1 Supervision from your manager throughout your probation period. Opportunity for progression towards Diploma Level 2 and 3 qualifications.
Refer A Friend Scheme
If you refer a friend to work for us, you could earn £250!*
Free Enhanced DBS Check
We cover the cost of your DBS check when you join us**
Free Blue Light Card
Blue Light Card is the UK's largest discount service for those working in the NHS, emergency services, social care sector and armed forces – get access to thousands of amazing discounts online and on the high street. The cost of your Blue Light Card is covered by us!***
About Us
Augusta Care has been providing tailored support for over 20 years to adults with learning disabilities, autism, behaviours that challenge, brain acquired injury, physical disabilities, associated mental health and other complex needs.
Experience or qualifications in care/support would be beneficial and drivers are preferred but not essential for all services.
*Subject to terms & conditions being met.
**Fee deducted from pay if you leave within 6 months of joining.
***Claimed by reimbursement.
Job Types: Full-time, Permanent
Salary: £10.42-£11.72 per hour