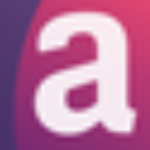 Augusta Care is a leading health and social care provider, celebrating 25 years in the industry. We have an exciting new opportunity in launching our Children's Supported Accommodation services for which we are seeking an experienced and enthusiastic Children's Care Manager looking to take on a new challenge.
We offer:
· £40,000 salary per annum
· 33 days annual leave (inc. bank holidays)
· Employee Assistance Programme (EAP)
· Paid mileage
· Pension scheme
· Blue Light Card (via reimbursement)
· Refer-a-friend scheme
You must:
· Be a driver, with a UK license and access to your own vehicle
· Have relevant experience in a similar role, minimum 2 years in management
· NVQ Level 5 in Leadership and Management (or be willing to work towards)
· Have a thorough understanding of CQC and OFSTED regulations
The role requires you:
· To set up and develop Supported Accommodation services for children and young people, ensuring compliance is always met and outcomes achieved in line with care and support plans.
· Lead a staff team to provide the best possible support, identify and develop skills, whilst leading by example. Maintain an effective rota system, covering annual leave and sickness. Be the point of contact for all HR related issues. You will need to work as part of an on-call system.
· Liaise with commissioners, health professionals and social services to provide reactive and effective services.
· Ensure all record keeping is accurate including care and support plans, support notes, risk assessments, health action plans and education plans etc.
· To become registered with CQC and OFSTED.
Salary: £40,000.00 per year